One big Truth of the World
Sabse Bada Rupaiya!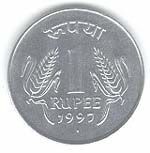 Thanks to certain events, funny or otherwise, that I have been through a couple of days ago, I am now more and more aware of the above stated fact. No matter whatever you do, whoever you are or wherever you go, money in the pocket matters!
So, people, bow to the biggest lord of the world... Money!!!